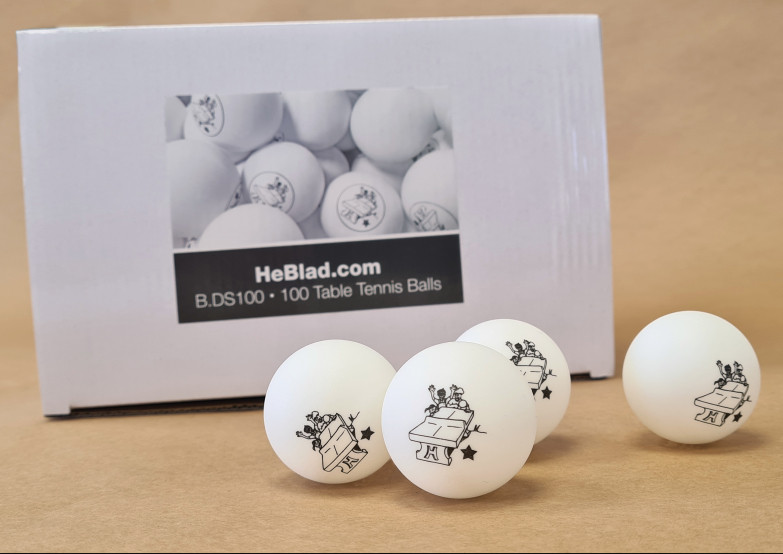 Box of ping-pong balls packed per 100
Box with 100 ping-pong balls.

These balls are of a good quality and are used by ping-pong clubs to practice with. Ideal for large-scale users.

In case you only order this product, shipping costs will be charged.
In combination with one of the ping-pong tables these sets will be delivered without charge together with the tables, in case of a loose order the balls will be dispatched by post within 2 working days.
Specifications
Product code

B.DS100