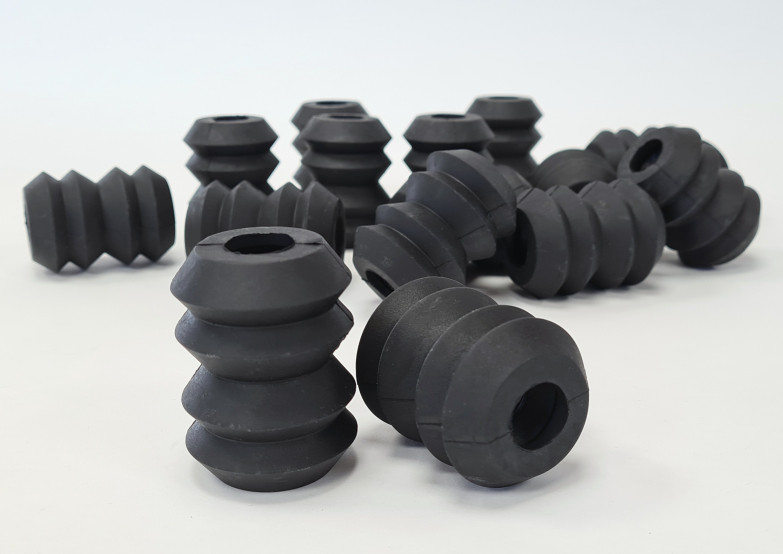 Rubber set of buffers for football table.
This replacement set of 16 dampers for a football table is applicable for football rods of 16 mm. HeBlad uses these rubber dampers instead of steel springs for their concrete outdoor football tables.

Note: In order to slide the dampers over the rods, the players have to be removed first, to do this you need a hex key of 2.5 mm, which you can order on our site as well.

Specifications
Product code

HB.FB.Bumperset