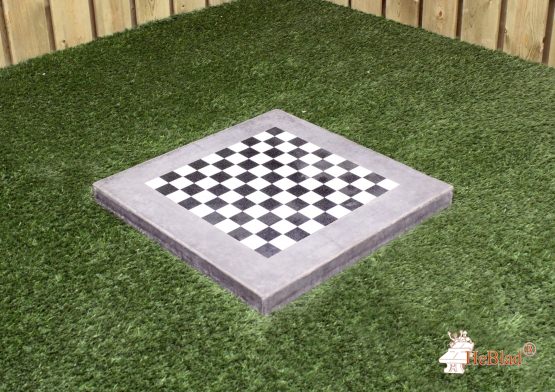 Checkers Tile Anthracite-Concrete
If you would like to place a Checkers Table on a square and there is no room for a Checkers Table or Checkers Bench, we offer alternative Draughts Tiles. You can place these tiles in a square. Children do not mind playing a game with each other while sitting on the ground. And when no longer in use, you can just walk or drive over it. These tiles are also available as Chess Tiles or as Ludo Tiles. You can choose from Anthracite-Concrete or Natural Concrete.

* When ordering this Checkers Tile you will receive 2 sets of checkers pieces free of charge.

Specifications
Product code

GT.CK.ABT
Colour

Anthracite concrete
Dimensions (L x W x H)

59.5 x 59.5 x 5 cm
Weight

60 kg